A Metaphysical Variety TV Show
For A Sustainable Peace.. Vision:

The concept has evolved now from Aliah's idea for a show
CREATIVITY LIVES! that grew out of her column:
Urban Vision Questing
in the Austin Monthly: Mike's Feedback.
And several articles in the Austin Monthly Newspaper:
Austin Daze on the theme of being an artist whose an activist in today's world.

The Show boldly asks..
How has your creativity helped you to evolve?
Calling all Creative Visionaries...
Do you have something to say, stories to tell...
&/or comments about living a creative life?

Peacefarm Productions & Spiral On Productions
along with Aliah Selah and the band SPIRAL
are breakin' on through to the other side with a new TV show:


Humanitarianism + Creative Activism =

C R E A T I V E
E V O L U T I O N

A NEW Berkeley Public Access Show
Filled with funny, witty, and charming characters who are
embracing life's synchronicities while riding the comic wave
of discovering their creative expressions and what may be
blocking it - from Prozac to co-dependency to other obsessions
and coming out the other side - so together we can help to
evolve our planet towards sustainable peace & prosperity.
We are honored to have it coming out of Berkeley Access -
the birth place of the free speech movement! And coming from
the magical Bay Area where the summer of love taught us
how it was done - we plan to honor that as well.

Please let us know
if you would like to offer your wisdom - we are in pre-production.

A TV/Radio Talk Show Vision -
Personal Source with Aliah Selah:

Aliah had a dream where she woke up
remembering every detail of it -
a TV show that started out with a theme song
(that she remembered when she woke as well):
Life is.. what you make it!
It's all about keeping it sacred
Life is.. what you make it!
And everything that you do
comes back to you..(repeated)

Then one of her music videos played with a song on the topic of today's show - a growth oriented issue that needs healing from a social perspective. The vision of the show is to be funny and light while still being packed with information and guests who have more information to offer on each topic in an atmosphere of
"New Thought" Solutions, Activism, Empowerment, & Wellness.

In addition to being a musician,
Aliah offers Personal Source
Life Readings combining: Astrology,
her own Transparenting Tarot Deck, &
& Energy Healing (Reiki Master in 3 styles)
Along with being a Wellness Consultant
& Yoga Teacher with her own style YOGADANCE FLOW
and recently earned her MA in Clinical Hypnotherapy,
finishing her PhD in Motivational Psychology.
She's been doing extensive research in Mind/Body/Heart/Spirit Connection for amazing wellness and miracle healings.

She uses her own original music pads to co-create custom CD's together with her clients over which she adds individual transformational visualizations for easing into changes.


An Electronica Ethno-Groove Music &
Spokenword Video/DVD Vision: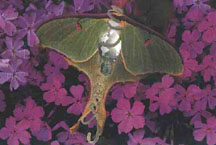 Isness Vision Questing
The multi-media experience will include many of Aliah's
forms of creativity including her collages & paintings..
and is dedicated to healing through creativity.
The spokenword poetry & her electronia music
& Performance Art that will be performed by
Aliah and will also include
some of Aliah's new concepts for dance.
With their son Zackariah, Paz & Aliah are working on game birthed at her Mother's School called: The Global Village © 2005
that will teach a new way to have fun learning words.
They get to go to Global Village where they learn
more top secret grammar and communications skills from
the Elders of Global Village.