When the war first broke out... Aliah was part of the activism in Austin against the war.
She released this song "What Is So?" as a
pro-peace song - ending with the sounding
of the mantra: Om Shanti Om.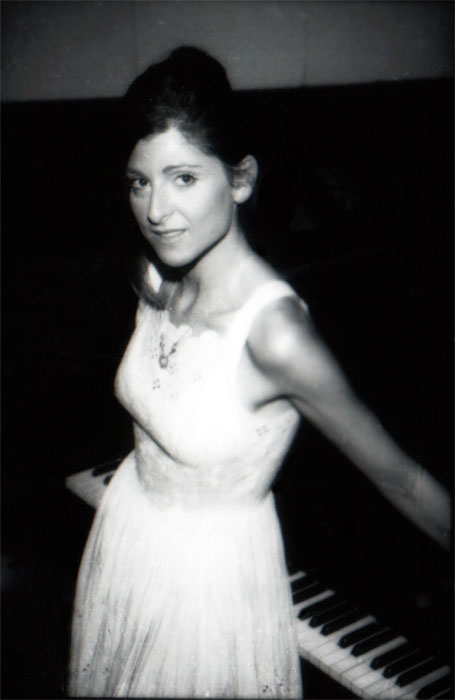 Photo by John Jonietz

The Austin Review
about a Pro-Peace Rally in Austin
(Article opens with quote by Aliah Selah)

"Only make love with those who make peace".
(That's what my sign said - this is what I said.)
"We can make our cars run on soybean oil. (biodiesel).
It smells like French fries," said Aliah Selah,
self-described 'spiritual activist', who gathered with over two hundred other Austinites to protest a potential war with Iraq on Tuesday, December 10."
-CHARLES GANSKE
February 12, 2003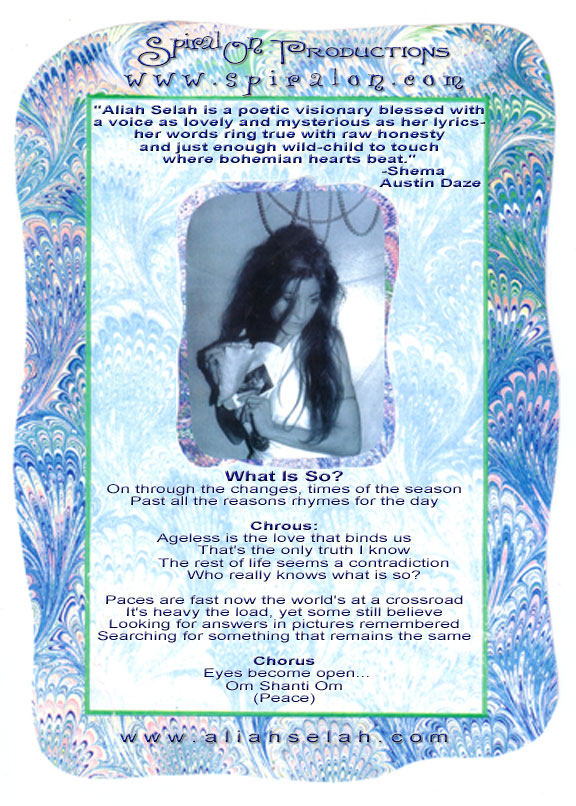 Photo by Sasha
Aliah is choreographing "What Is So?" for a music video that will be in the artistic documentary film www. cocreating.us

She is also choreographing 2 other songs... with her new form of modern dance she calls: Sacred Sign Dancing....
combining Tai Chi, Qigong, Yoga Mudras, & Sign Language.

Later she realized that the 3 songs she chose make a sentence:
(The other name for "Little Shelf" due to the chorus:
"Get comfortable, Breath Deep, Spiral into center and then Speak.")

So together they became....
"Speak"
"Listen"
"What Is So?"