Aliah Selah dances colors, shapes,
& the poetry of movement...

YOGADANCE ∞ 9 QI FLOW

The Lotus Heart


Yogadance

Troupe



Live studio performances &
serene nature shoots for music videos.

After years of teaching her own form -
Yogadance Flow
and as a Tibetan Reiki Master
that lead her to offering -
Reiki Sound Healing Circles.

Recently,
she h

as been studying


Tibetan Medicine and developed:
Yogadance ∞ 9 Qi Flow
& Tibetan 5 Element Qi Gong

This is a playshop that she is offering now at festivals.
See "Silence Fills Sound" her latest music video
that shows 3-6 Qi Flow in the bridge.
To see it on You Tube.

She then became a CA Massage Therapist &
5 Branches University of Chinese Medicine an
Asian Bodywork Practiitoner/Therapist
focusing on Acupressure and
Medical Qi Gong Sound Healing.

Her healing sessions & self-healing tools she teachers are called:
AromaTone Qi Gong
(Aromatherapy, Sound Healing,
& Medical Qi Gong).

This lead Aliah to become a
certified Qi Gong teacher under
Lee Holden L.Ac.with their teacher Mantak Chia
who both inspired Lotus Heart Qi Gong.




Aliah has danced since she was 3
and since High School
(this photo was in her year book)
she has been doing conceptual dances.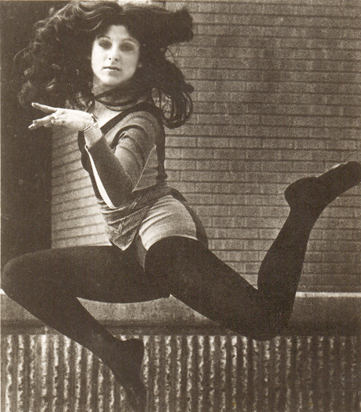 Yoga Qi Flow -
offers 15 minute ergonomic calming
& centereing sets
that she has developed for
work places, schools,
and busy people everywhere.

Yogadance ∞ 9 Qi Flow -
is for those who love to dance,
Aliah adds beautiful sign language movements
and other sacred dance moves
and blending this ergonomic emerging form
of contemporary modern dance
Yogadance ∞ 9 Qi Flow.
& Lotus heart Qi Gong
training of the Lotus Heart Yogadancers
for music videos.



In Austin, she made several music videos
that showcased her dance choreography, graphics, and layered video style on several TV Shows:
Trippin' In Austin, Multi-Media Cafe
SOTV, & Wake Up & Smell the Incense!
as well as several ACTV
& Austin Music Network's shows - espeically:
Remote Control with Dave Dannheim
who's popular show ran just before
their most popular show - Trippin' In Austin.

Their music videos were also played
on the Rolling Stone Award Winning shows:
by Dave Pruit Rawtime & Capzeyes
still going strong today.

Among the favorites that will be available soon:

"Split Second Inspiration"
from her Like an Angel EP

"Marliyn"
from Aliah's 1st solo CD Acoustic Perfume

"Bless The Water"
to be on Aliah's 3nd solo CD
that helped to promote the S.O.S
(Save Our Springs) issue in Austin, TX.

and HomeTown Music Video Award finalist
"Kaleidoscope Rainbow"
that was used as part of the leader for
the popular Austin TV show:
Trippin' In Austin.
She sees video as another element in her dance choreography
and a way to preserve performances &
the sacred intention with inspirational visuals.
As Aliah tells it,
"Your body is your instrument."
Tired of looking for music
through which she could
express her choreography,
she opted to make her own.
-Atticus Gunnaway
Access Magazine

Aliah is a Yoga & Qi Gong instructor
and has developed
LOUTS HEART QI GONG
& YOGADANCE ∞ 9 QI FLOW
that blends the focus of the lotus in both.
She trains the Lotus Heart Yogadance Troupe
for synchronized movements
in music videos & live performances.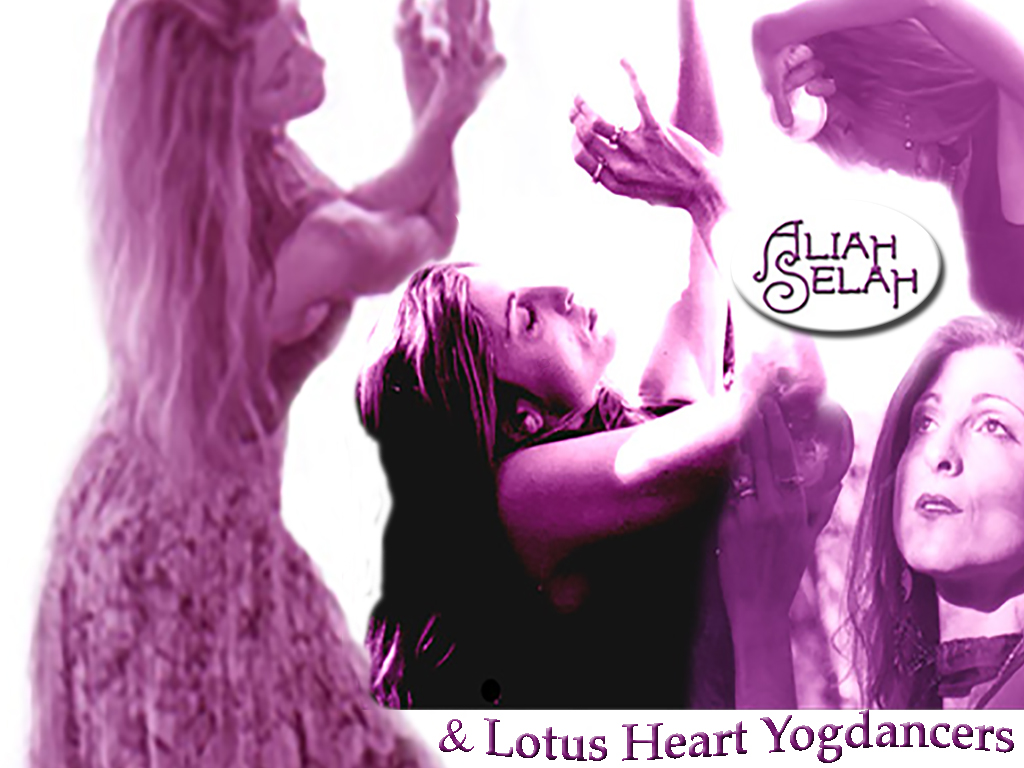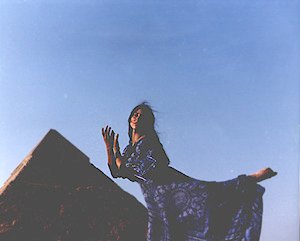 A photo by Jake Gooze from her
A DANCER FOR PEACE Tour


The Dancer For Peace Tour
was inspired by Peace Pilgrim
who walked 7x's across the US
in the name of peace -
both inner and outer peace.
Aliah's show in Amsterdam was on the same bill
as Timothy Leary's Evolution Tour at De Kosmos.
(An amazing huge space that was like an alternative YMCA -
besides a Theater, it had a Restaurant, Health Food Store,
Library, and co-ed Sauna.)
Her show included multi-media slides behind her and
she performed to a packed house of the most amazing people.
It was followed by a Dance Jam...
this tour was when she first took the name Aliah.

(More on the
Spiritual Pilgrimage that lead her to take
her spirit name - Aliah Selah.)

Recently, while playing in the
A2A Music Festival
she re-connected with old friends
that she had met during her first stay
in the magical city of Amsterdam.
Interestingly, it was her song
"Little Shelf"
that they chose to showcase -
a song that she performs
as a Performance Art Dance Piece
much like her show
A Dancer For Peace
did years ago.

"Little Shelf", "Listen", and "What Is So?"
from the SHADES OF IMAGES CD are being made
into music videos with Sacred Qi Dancers -
set to be in an artistic documentary
COCREATING.US -
that will feature the Visionary Interviews
we do and clips that we air on
CREATIVE EVOLUTION.

The bulk of the interviews will be available on-line at:
www.peacefarm.org

CoCreating.us is focused on Education & Healthcare Reform through raising emotional intelligence in schools,
healthcare facilites, and work places.
As part of her PhD in Holistic Life Counseling - Aliah is focusing on
It will showcase those who are consistantly doing
Aliah's HH9 Series - (Hormonal Harmonizing Series of
9 Natural nutrients taken by taste)
that was given to her from those on the other side
to help save her life by giving her a more easily absorbable calcium - from the message of a tonsil cyst that showed what tonsils do - store and send nutrients up and down the spine -
and how they help protect the thyroid.
www.personalsource.com/currentresearch.htm

Showcasing alternatives that are working well.. and visions of experts and those from all walks of life
who see the connection of optimal learning coming from optimal wellness and following what we now understand about brain plasticity. How interest & passion are vital to optimal brain functioning.

Introducing: Holistic Brain Based Education -
Holistic Learning as Holistic Healing & why science says that we need the valuable contribution of expressive arts - for a well rounded education.
And how a solution oriented education will prepare students to come to answers for our world because they were trained to find solutions
that are best for all concerned -
which is the path to prosperity.

(FOR MORE INFO ON
ALIAH'S DANCE BACKGROUND)